ONLINE | ON-DEMAND | 90% PASS RATE
Passing any teacher certification exam is about the application of knowledge, NOT the memorization of knowledge.
Can I please have eight minutes of your time? I have some great info to share in this video.
FTCE PREP | PRAXIS PREP | FELE PREP | TEXES PREP | MTTC PREP
Let's make sure EVERY college student gets into your program and graduates your program.
We partner with hundreds of institutions nation-wide to provide teachers and future teachers the knowledge, skill & attitude they deserve, in order to pass their teacher licensure exams on the 1st attempt.

Request a TEAMS meeting to talk about your institutional needs. There might be a way to get our premium test for ZERO cost to your institution.
Engaging Course Lessons
We guarantee you an exceptional experience with video boot camps filled with quizzes, video rationalizations, lesson videos, practice tests and digital flashcards reviews.
On-Demand Video Boot Camps with Award Winning Educators
Enhance your programs by allowing your future educators to access premium test prep through desktop and on our new Apple & Google Play App.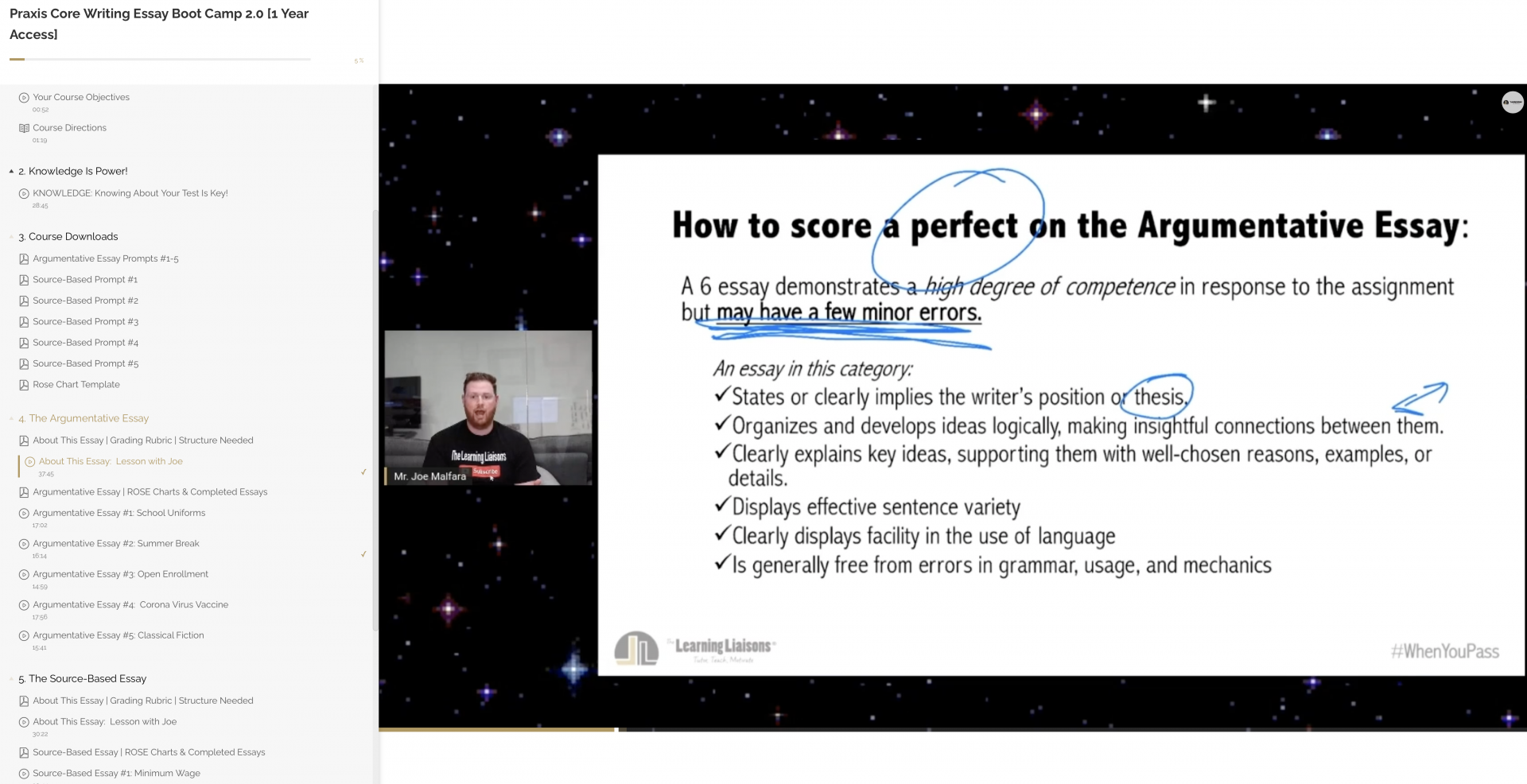 Passed my Praxis 5047 using the Middle School ELA Bootcamp. I found great value in the videos that walked through how to choose the best answer. I did not major in English and this technique gave me the "why" related to the content and strategies. I'm beyond grateful! #whenyoupass
Delmonica Gillis Gallipeau
Learning Liaisons provided me test taking strategies that enabled me to pass my TeXes math 4-8 content exam the first time. I highly recommend anyone struggling with their content exams to sign up for their boot camps.
Gary Schottle
#TeacherTestPrep
Designed & built for everyone
Video lessons, quizzes/practice tests, self-assessment, certificates, data reporting, and much more.
Why are we BETTER than any other teacher certification test prep?